Aji Tataki – From Sushi Bar – $19 (half portion $10)
Aji is Japanese horse mackerel and very popular fish in Japan.
Aji Tataki is another Sashimi dish made with Tataki method – chopped Aji pieces mixed with green onion, Shiso (Japanese basil) and ginger. Served with soy sauce and lime. At Shoya our sushi chef make it beautiful dish!
Well prepared Aji Tataki has rich in aroma and flavor.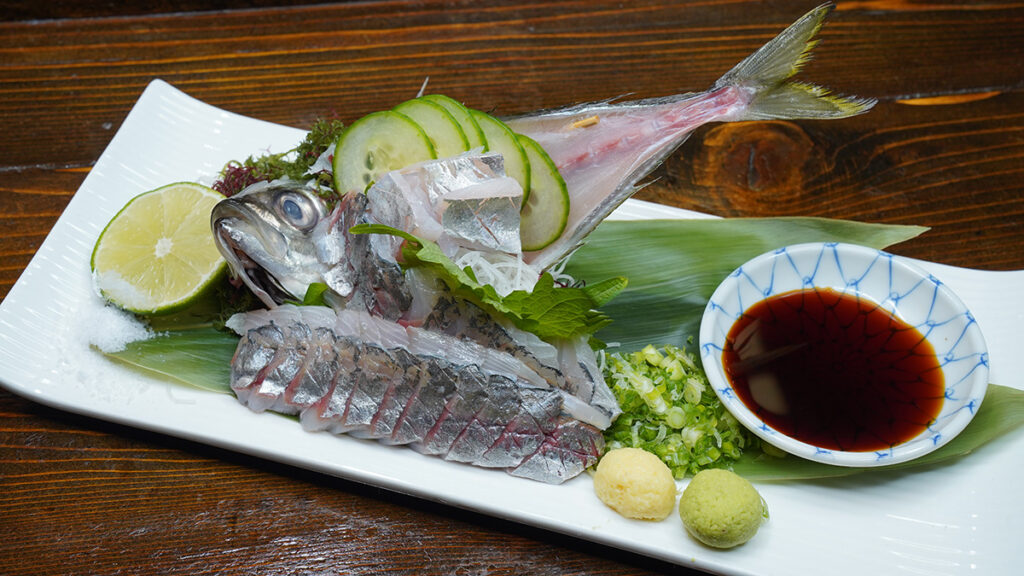 Aji Namrou – From Sushi Bar – $15
One more Aji dish! "NAMEROU" is a local cuisine in Chiba Prefecture in Japan. This is a kind of Japanese tartare using raw fish. Originally it was fishermen's dish and cooked on the boat right after fishing them. The fish is chopped and mixed with miso, ginger and green onion. These combination ingredients remove the fishy smell, and miso also extract umami flavor from the fish!